New Year's Eve
Once again I got up at 6, which is a good start for my new leaf.
I didn't run, but I did make up a nice schedule to follow in the new year. It calls for me to run at 7:30 every morning.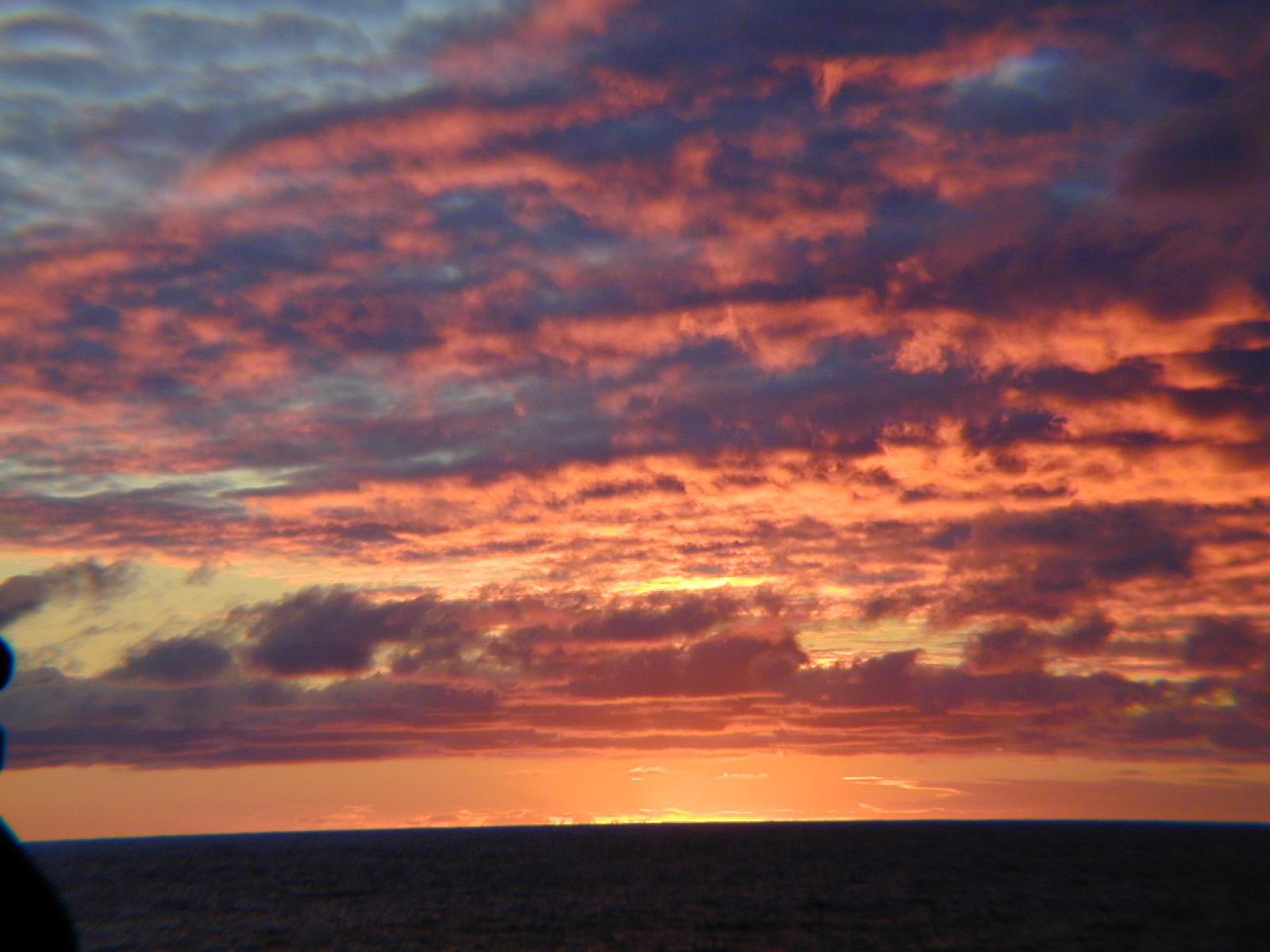 (NOAA Photo)
This afternoon we get a visit form Barbara's brother Steve and his two daughters, Ellen and Laura. They will stay overnight and go see the sunrise tomorrow morning. I sure hope there is a sunrise. Weather.com calls for a 50% chance of snow at dawn tomorrow.
Ever since I gave up drinking in 1990, I have been going to see the sunrise on New Year's Day. It is a far better celebration of the new year than getting drunk the night before, in my view.
In the afternoon I met with Gretta Cuyler, who was an intern at the Cape Cod Times back in 1994. She wanted advice about getting back into journalism after a career in banking. I think I helped her a lot. It was nice seeing her again. Later I took a brisk walk around the block with Steve and Ellen. That was fun.
(173/171)